To submit a ticket on the Lacework support portal you are required to have an account. See here for how to get an account: Logging into the Lacework Support Portal

How do I use the portal once I'm logged in?
Once logged in, you should see your username in the top right corner.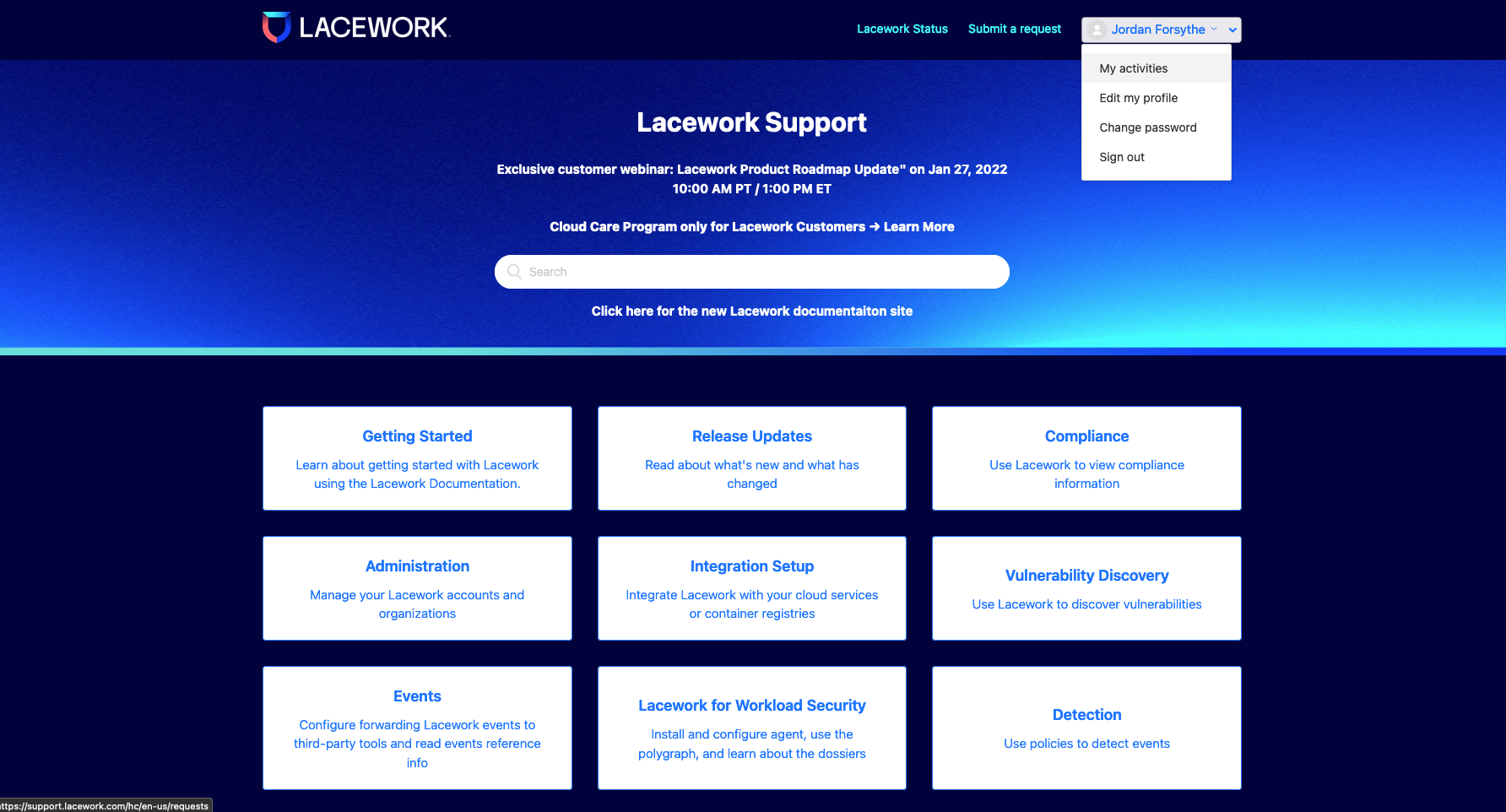 Clicking on "My activities" will show you the cases you have raised or are CC'd on.
How do I submit a new case?
Once logged in, select "Submit a request" from the top bar.
Proceed to fill in the details of your request and select "Submit". Ensure to select a priority for the case.